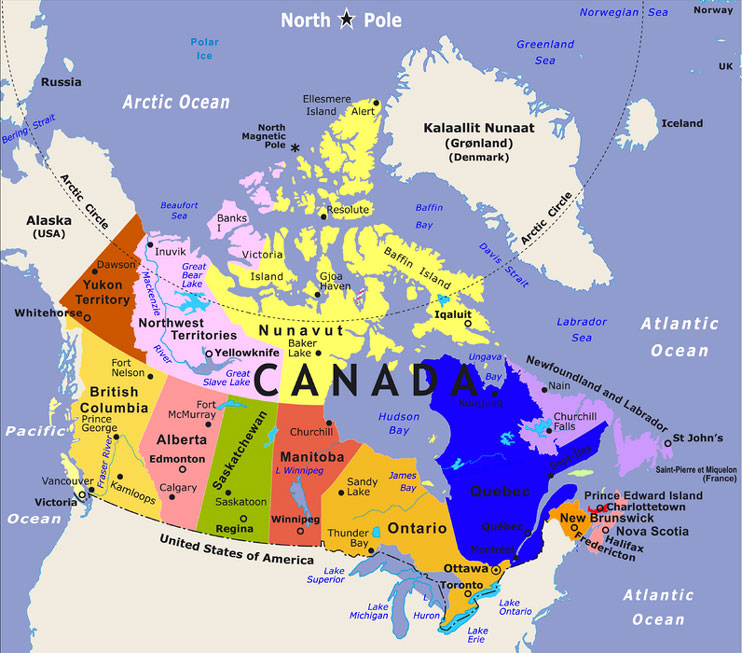 () * One day after Toronto Mayor Rob Ford celebrated C$660 million ($640.81 million) in federal funding for a Scarborough subway extension, another council battle is brewing over how Toronto will pay for transit expansion. Toronto City Council will be asked next month to decide how to fill a funding gap estimated to be more than C$900 million if it wishes to follow the underground route from Kennedy Station to Sheppard Avenue favored by the TTC and city council. () * The Alberta government plans to prohibit building in so-called floodways – designated areas close to rivers – to mitigate damages from future floods. Municipal Affairs Minister Doug Griffiths, charged with leading Alberta's flood recovery effort, said the Progressive Conservatives will introduce legislation this fall forcing municipalities to block development in the most flood-prone zones. () Reports in the business section: * The federal government has launched a public relations campaign to beat back criticism of its wireless policy by the Big Three industry players – even as the telecom companies face gag orders that limit what they can say on the topic. () * China has bought a chunk of one of the world's largest potash producers, giving the Asian country more control over what price it should pay for the fertilizer – a move that could drag down prices of the mineral and eat into profits of Canada's potash companies. () * After 10 years as the lead advertising agency for the Bank of Montreal, Cossette is resigning the account. The decision, announced on Tuesday, comes amid a tumultuous time in bank marketing in Canada. () NATIONAL POST * New Democrat member of Parliament Pat Martin accepted a personal loan from the New Democratic Party and numerous donations from labor unions to help pay down debt incurred in a defamation lawsuit over the robocalls case. Documents filed with the federal ethics commissioner by the Manitoba MP earlier this month show he accepted contributions to a legal defense fund from the Canadian Labour Congress, the United Steelworkers and the Canadian Union of Public Employees, and 14 other unions or locals. () * The British Columbia New Democratic Party (NDP), shell-shocked by the May election debacle and leader Adrian Dix's intention to resign, got a welcome dose of enthusiasm on Tuesday when four federal members of Parliament from British Columbia said they would consider bids to lead the provincial party. They include Nathan Cullen, the federal NDP House leader who ran a surprising third in the 2012 federal NDP leadership vote won by Tom Mulcair, and Jinny Sims, the firebrand former British Columbia Teachers' Federation leader. () * After 17 months in Swiss custody, former SNC-Lavalin Group Inc executive Riadh Ben Aissa is to return to Canada to face fraud, bribery and money laundering charges in relation to a Montreal hospital contract. A ruling handed down by Switzerland's Federal Criminal Court shows Canada's Department of Justice formally sought Ben Aissa's extradition in January. Swiss authorities approved the request in May.
Government of Canada Supports Research and Innovation
(AFP Photo/Chris Wattie) Michel Comte 18 hours ago OTTAWA (AFP) – Canada should boost energy exports to Japan as the resource-poor Asian country looks to diversify its fuel sources, their prime ministers said Tuesday. They spoke after meeting with Canadian business leaders. There are lots of areas for growth in Canadian-Japanese trade and investment ties but "one that came up most frequently is obviously energy," Canadian Prime Minister Stephen Harper said. "Canada has considerable natural gas and it is the only country in the world that is a stable market-oriented producer of energy whose energy industry is also growing," he said. "And Japan is the largest importer of energy in the world." Harper spoke at a joint press conference with his Japanese counterpart Shinzo Abe, who was in Ottawa at the start of a five-day trip to North America. Japan's national broadcaster earlier said Tokyo would consider giving assistance in the construction of pipelines and infrastructure to encourage the early export of liquefied natural gas (LNG) to Japan. Those exports are likely to start around 2020, according to Kyodo News, while the Nikkei newspaper said they might begin in late 2018. Japan, the world's third largest economy, is the world's biggest LNG consumer. But it pays a higher price for LNG than that charged in Europe and North America because Asian contracts are often long-term and linked to oil prices. The trend has remained despite increasing global production of LNG, particularly in light of the US shale gas revolution, Japanese officials have said. Hefty prices for LNG have hit Japanese utilities, which are now entirely without working atomic reactors because of a public backlash in the aftermath of the 2011 disaster at the Fukushima nuclear plant. LNG-powered thermal plants used to provide about a third of Japan's electricity before the tsunami-sparked crisis. They now account for about a half. A gas trade deal with Canada would follow an earlier agreement by the United States to ship shale gas to Japan from around 2017. In Ottawa, Abe affirmed that Japan is looking to "secure a stable supply of LNG at competitive prices" and said Canada's energy supplies and Japan's energy demands are "mutually complimentary." But no firm energy deal was announced.
Canada keen on boosting energy exports to Japan
An additional $785,000 will be provided by the Canada Foundation for Innovation (CFI) for research infrastructure. The funding for this CERC is also being bolstered by an additional $20 million from public and private sources, including $8.5 million from McGill University. "Chronic pain can make everyday living a challenge for millions of Canadians," says Gilles G. Patry, President and CEO of the CFI. "With state-of-the-art equipment, Dr. Diatchenko's research will help us understand how genetics can influence pain treatment. When we care for the members of our community who are debilitated by pain, we all benefit." "We are proud to welcome such a prominent and distinguished scholar in pain research as Dr. Diatchenko," said Suzanne Fortier, Principal and Vice-Chancellor of McGill University. "We applaud the exemplary vision illustrated by the creation of the CERC program, and would like to thank the Government of Canada for recognizing McGill's outstanding achievements in pain research with such a substantial level of support. Such funding is essential to help Canada's best researchers continue to find ways to improve human health and well-being." Chronic pain is a global public health problem with significant economic implications. For more than half a century, McGill has been recognized as an international leader in pain research, education and patient care. Dr.