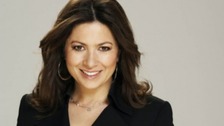 A new report will also claim there will be a 4 billion funding gap if the system does not undergo big changes. NHS England is warning that a changing population and old ways of providing care have left the system stretched. The report, by Dr Anne Rainsberry explains that services must be changed or there is a risk of harming patient care – including increasing waiting times for treatments and limited or unsafe services at weekends. According to the report, the health issues affecting London include: Health inequalities: Life expectancy in London has risen by 5.2 years since 1990 – a year longer than the national average – but stark variations exist between boroughs. Every 2 stops of the Jubilee line represents a year of life lost between residents of the most and least deprived areas. A rising birth rate: more than 130,000 women give birth in London every year, and the birth rate is increasing by 3% a year. Ageing population: the number of Londoners aged 65 and over is set to increase by 19 per cent by 2020. Childhood obesity: 1 in 5 children in London are at risk of obesity. This is mostly prevalent in London's poorest communities. More top news
UVa coach London doesn't regret FG try
They don't feel like they are doing anything wrong, that's the most shocking thing – the casual aspect of it. "I've had places I wanted and they said, 'It's gone'. How do I know it wasn't because of my background?" He added: "It's wrong. It's more than wrong. I didn't think that was still happening." After viewing the BBC's evidence, equality lawyer Arpita Dutt said: "These individuals know what they're doing and know what they're doing is wrong. "Equally, they know how to get round it. "There's no defence that 'I did it because somebody told me to' – it's absolutely unlawful and in this case there was clear discrimination." Don Foster MP, who was the housing minister between 2012 and 2013, said: "I was horrified. Discrimination has no place in London, it has no place in the rest of the country. We've got firm legislation against it. "What it will rely on is people who've been the victim of discrimination coming forward." But BBC London has learned that, although 36 people told the Property Ombudsman they were the victim of racial discrimination in the past three years, not one single complaint was upheld. Only two allegations resulted in a full investigation. Mr Foster said existing enforcement was robust and the government was making membership of industry redress schemes mandatory for letting agents.
London letting agents 'refuse black tenants'
UVa coach London doesn't regret FG try The Cavaliers opted to set up a 42-yard field goal attempt by their backup kicker rather than go for a TD. Associated Press Virginia running back Kevin Parks runs into the end zone for a touchdown past Maryland defensive back Sean Davis in College Park, Md., Saturday. Turn captions on Doug Doughty | 981-3129 Sunday, October 13, 2013 Given 24 hours to reconsider Virginias late-game strategy Saturday at Maryland, coach Mike London wasnt inclined to second-guess himself. The Terrapins held off the Cavaliers 27-26 when Alec Vozenileks field goal attempt went wide right from 42 yards, his longest attempt in two games as Virginias place-kicker. Hes done it in practice a number of times, London said Sunday night. When you also consider the matter of ball security, Id do it again. After reaching the Maryland 25-yard line, UVa ran the ball twice, the second time with quarterback David Watford sliding to the ground at a spot that gave Vozenilek the best angle. Vozenilek already had kicked four field goals and was 6 for 6 in two games since taking over for injured Ian Frye, the Cavaliers regular place-kicker. Frye has a hip flexor injury and wont resume place-kicking duties till he can demonstrate that he can generate power from his hip, London said. Vozenilek, also the Cavaliers punter, has been attempting field goals and extra points. Redshirt freshman Dylan Sims from Jefferson Forest has assumed Fryes kickoff duties. London did not have an update on cornerback Demetrious Nicholson, who missed the Maryland game with a lower leg injury, and defensive tackle Brent Urban, who suffered an ankle injury early in the second quarter. Any time you have a guy whos started 30 college games, his absence is noticeable, said London, referring to Nicholsons unavailability and its effect on a UVa secondary that was beaten on multiple deep balls. The Cavaliers had 505 yards in total offense, including 297 yards by sophomore quarterback David Watford. It was the best game David has had to date, said London, whose Cavaliers (2-4, 0-2) entertain Duke (4-2, 0-2) at 3:30 p.m.
London now a key Islamic finance centre
Kazi Mahmood London has emerged as the key Western centre for Islamic finance, acting as the leading financial centre with specific provisions made to spearhead the sector with the British government support, UK minister Greg Clark said. During his recent visit to Malaysia, Clark who is also the financial secretary to the Treasury of the UK, said it could not be denied that Islamic finance played a role Malaysias changing skyline, saying London will also see the same. We have seen how the skyline of Kuala Lumpur has changed in recent years, and Islamic finance played a role in this but what is little known by travellers to London is how the recent developments there were also touched by the sector, Clark said. It is important for us to learn from this country in terms of whats being done here in the Islamic finance sector, he said. Clark said Islamic finance assets in London is today estimated at 19 billion (RM96.9 billion), and that is why the UK is willing to develop the sector even further. UK also offers a secondary sukuk market which is today valued at US$5 billion (RM16 billion). We have taken some efforts as the UK government to remove, for example, some of the dual taxation policies and extend tax reliefs to the Islamic finance sector, Clark said in an interview during the recent Kuala Lumpur Islamic Finance Forum. London has 20 international banks and they are offering Islamic financial services. Six of these are fully Shariah-compliant, the minister said, adding that the UKs largest accountancy firms have a Shariah expert providing advice to UK and international financiers on Islamic finance. Londons interest in Islamic finance dates from the days of the HSBCs push to serve its Muslim customers with Islamic finance products in 2003. However, 10 years later in 2013, the UK government launched its first Islamic finance task force, co-chaired by Clark and Baroness Warsi, a senior Minister of State at the Foreign and Commonwealth Office. The task force will help to cement Londons status as the western hub for Islamic finance by showcasing the UK as the preferred choice for the Muslim world to invest in and do business with, a statement from the www.gov.uk website said. It also indicated that the task force will support development of the UKs Islamic finance sector, increasing inward investment and strengthening the economy. The task force will include major industry figures to ensure that the UKs offer is promoted at home and abroad by both the public and private sector, the statement said.