In "GoldenEye" — the first James Bond film not based on Ian Fleming's novels — this London hotel doubles as St. Petersburg's Grand Hotel Europe. The Langham was constructed in 1865 and is one of London's first purpose-built hotels. Bond scrambles over the iconic, globe-adorned rooftop of the Atlantic Kempinski in "Tomorrow Never Dies," and the hotel's exterior also appears throughout the film. Played by Pierce Brosnan, Bond stays in the hotel's Atlantic Suite and several scenes were filmed there. This Indian hotel doubles as Octopussy's lair in the film of the same name, with the dining room, terrace and hotel barge appearing in various scenes. The hotel's lily pond is also featured in the film, when Bond girl Octopussy is shown enjoying a naked swim. In "Goldfinger," this enormous hotel appears in the sweeping aerial shot which follows the opening credits. In the film, Bond girl Jill Masterton is found dead at the hotel after being covered in gold paint. In "The Spy Who Loved Me," Roger Moore's Bond seduces KGB agent Amasova in the piano bar, which doubles as Bond's hotel room. The Cala di Volpe was the first hotel to be built on the Costa Smeralda, which is a popular holiday spot for those who rarely enjoy the charms of hostels: Heidi Klum and Denzel Washington have both stayed at the hotel. In the opening scene of "Skyfall," Bond (played by Daniel Craig) takes a dip in this London hotel's rooftop swimming pool. The pool's floor-to-ceiling windows offer unbeatable views over London, but because the property doubles for a hotel in Shanghai, they were blacked out prior to filming.
10 hotels featured in James Bond movies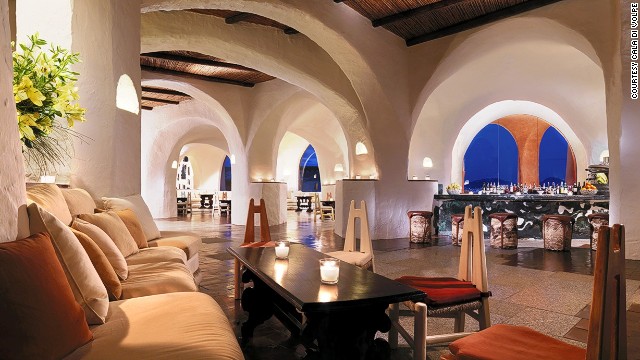 The television, say movie lovers, simply doesn't match up to the thrill of watching the big screen come alive. At a time when Hindi filmmakers have returned to shoot in the strife-torn Valley – Student of the Year, Yeh Jawaani Hai Deewani, Jab Tak Hai Jaan and the upcoming Highway were all shot in Kashmir – that's both sad and ironic. Abdul Qayoom remembers being carried on his uncle's shoulders to the theatre for a re-run of Dilip Kumar's Ganga Jamuna in the early 1980s. "I used to be afraid of cinema halls, often wondering what happened in the dark. From that day, I was hooked," he says. Even today, he remembers every movie moment with clarity; even obscure films like Ma Ke Aansoo starring Ajit and Nalini Jaywant. Kashmir changed with the rise of the separatist movement in 1989. Cinema halls became an ideological casualty as militants ordered their closure for being "un-Islamic". All theatres in Srinagar – Palladium, Broadway, Neelam, Regal, Naz, Shah, Khayam, Khyber, Shiraj and Firdaus – shut down. Three cinema halls – Broadway, Neelam and Regal – were brave enough to reopen. But grenades ensured they didn't stay open for long. When Regal reopened with Sunny Deol's Pyar Koi Khel Nahin in September 1999, militants lobbed three hand grenades at viewers coming out of the hall the very first day. One person died, and a dozen were injured. Broadway too didn't last long. Even the best movies couldn't pull crowds; the risk didn't seem to be worth it.
Movies opening Oct. 4
4 add a comment movies opening friday Gravity (PG-13) A medical engineer and an astronaut (Sandra Bullock and George Clooney) work together to survive after an accident leaves them adrift in space. Haute Cuisine (PG-13) The story of former French President Francois Mitterrands private chef. Inequality for All (PG) A documentary following former U.S. Labor Secretary Robert Reich as he raises awareness of the countrys widening economic gap. Parkland (PG-13) A recounting of the chaotic events at Dallas Parkland Hospital on the day President John F. Kennedy was assassinated. With Zac Efron, Paul Giamatti and Billy Bob Thornton. Runner Runner (R) A college student who cracks an online poker game arranges a face-to-face with the man he thinks cheated him. With Ben Affleck and Justin Timberlake. more from movies get related content delivered to your inbox You are now subscribed.